Retail
How WF Communicatie: elevated shopping centre communication
With a tenant communication platform from Chainels, WF Communicatie were able to optimise communication and content management for their commercial clients.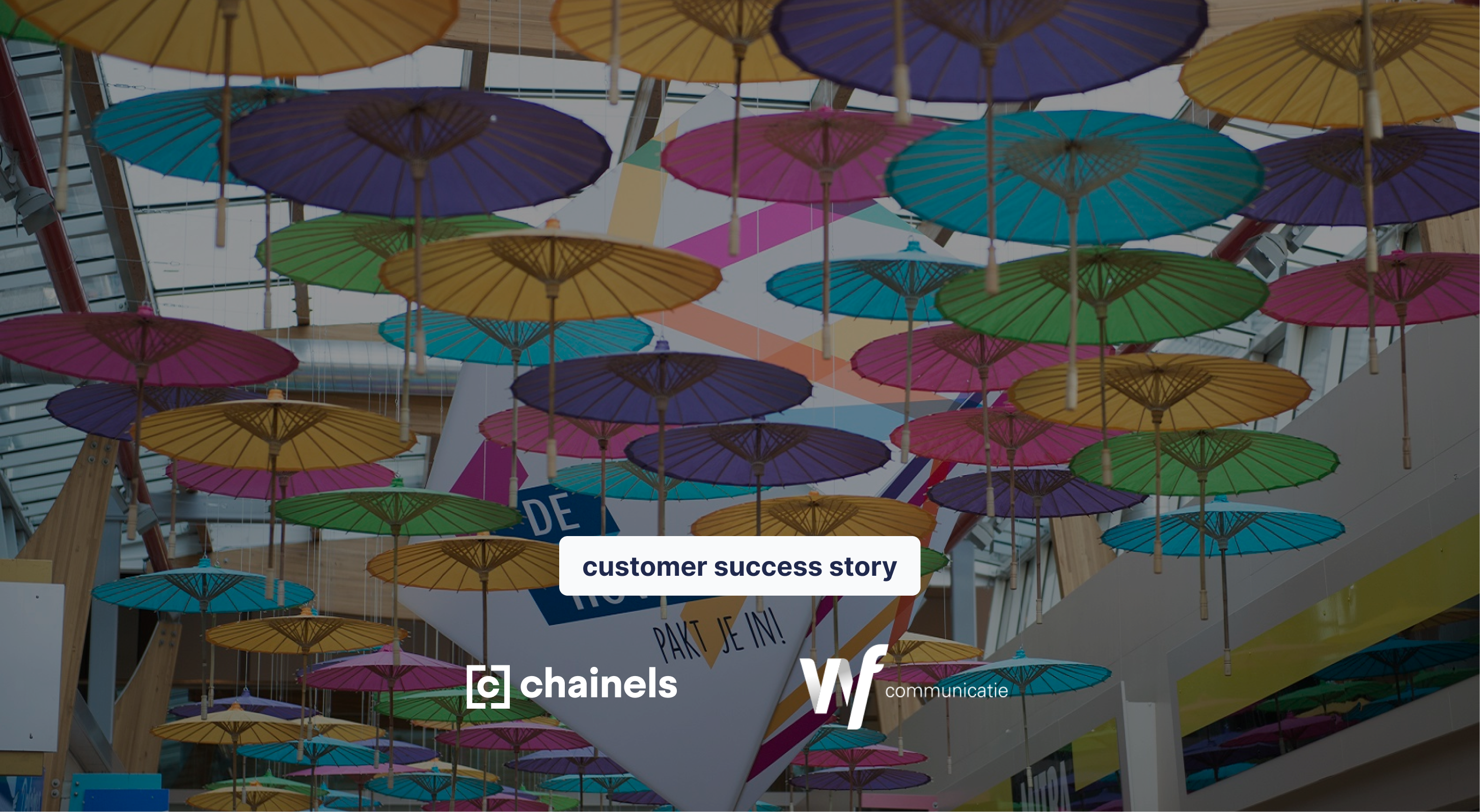 Meet WF Communicatie, a marketing communication company that specialises in shopping centres, malls, and commercial real estate. With over 20 years of experience, WF Communicatie offers advice in strategy, technology, and operations to investors, developers, shopkeepers associations, and owners of commercial real estate.
They adopted Chainels when one of their clients, a real estate company that manages a shopping centre, was facing communication challenges with their tenants.

"We wanted to start using Chainels because we work across a lot of shopping centres. For them, internal communication is of course very important." says founder Manuela Fernandez.

Within a month of implementing Chainels into their retail assets, the shopping centre managers were thanking WF Communications for enabling to keep their tenants better informed. Before Chainels, the old way of communicating information was through printed newsletters, which became old news by the time it reached the tenants.

WF Communicatie also do content management for all their clients. Chainels provides a platform whereby they can send out their client's newletters digitally, so they have a more efficient way to keep tenants informed and engaged with the community and surrounding areas.
WF Communicatie was able to supply tenants with the information they needed to be well-informed ambassadors for the shopping centre. This was important for branding and establishing a sense of community among the tenants and owners of the commercial real estate.
Chainels also helped WF Communicatie measure tenant engagement by providing a management tool that allowed them to see who had read their messages and updates. "The trick with communications within shopping centres," adds Manuela, "is striking a balance between providing enough information and not overwhelming tenants with too much—Chainels gives us more control as content managers."

With targeted messaging from the Chainels platform, WF Communicatie is able to select certain audiences to send messages to, and be more efficient with their messages so as not to overload tenants with comms.
WF Communicatie's clients also use Chainels to conduct surveys to gain feedback from tenants. "The feedback helps our clients understand what's working and what isn't, which allows them to tweak their communication strategy accordingly."
With the help of Chainels, WF Communicatie was able to build a strong sense of community among the tenants and owners of the commercial real estate. They were able to establish a strong brand identity and drive loyalty among their tenants.