Footfall

The PFM Intelligence Group provides footfall data reporting and analysis to help clients understand their customers better and make informed business decisions. Through an integration, this data can be automatically uploaded to your Chainels dashboard.
Inform your business strategy with PFM and Chainels.
Access precise data essential for informed decision-making and strategic planning through PFM's cutting-edge footfall tracker.
PFM acquires the data while Chainels translates it into comprehensible graphs, empowering analysis and actionable insights.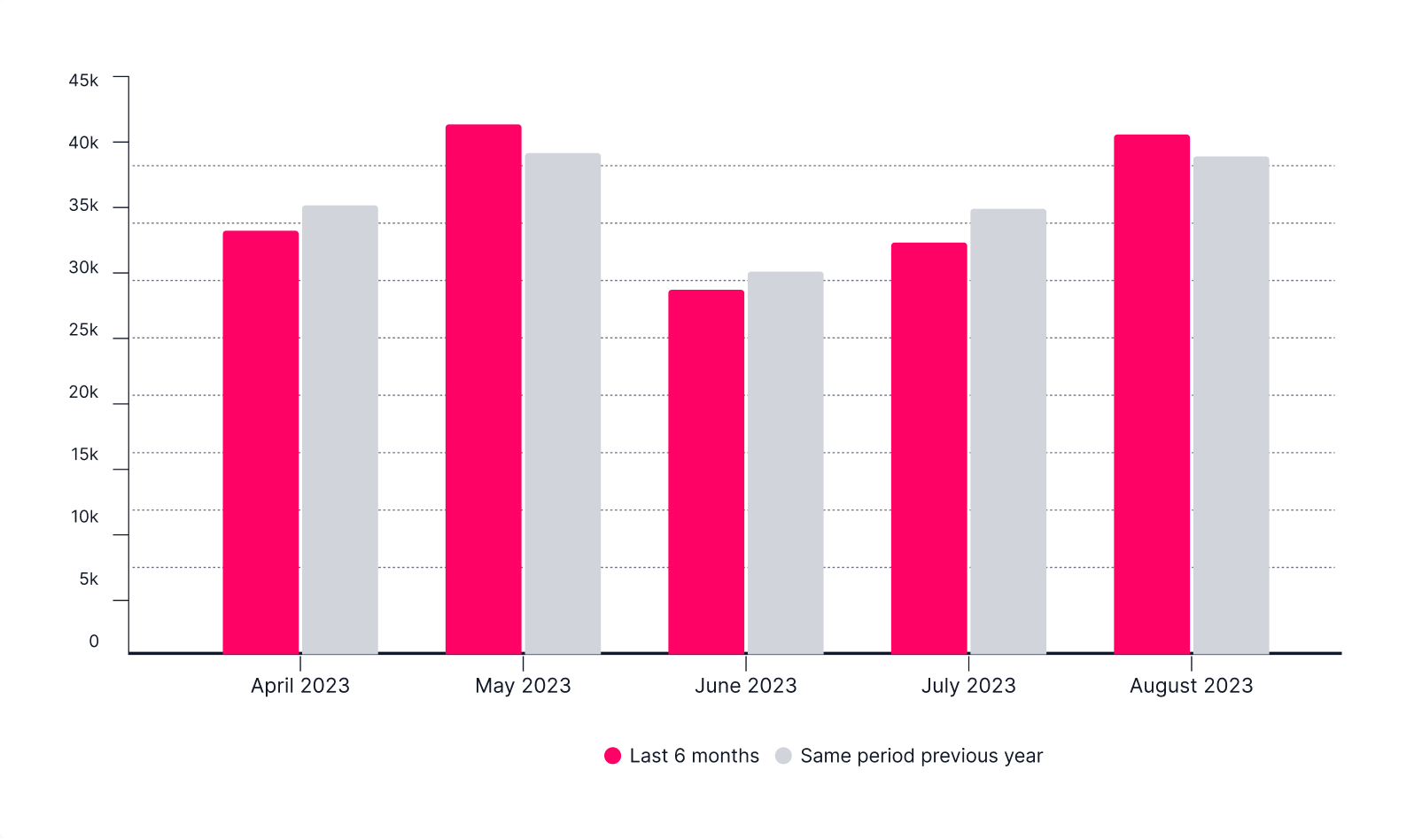 Frequently asked questions
What is the primary goal or purpose of this IT integration?
The integration between PFM and Chainels helps you gather and assess data on the number of individuals entering various zones, stores, and access gates within your building to inform strategic business decisions.

PFM provides the means to gather the data, Chainels translates it into a clear and digestible format that tenants or members can act upon.
What are the key features and functionalities of this integration?
It shows a dashboard on the Chainels platform, giving you a quick look at how many people are in your building. You can check this information for different time periods and compare it with data from the previous year, if it's available.
Who is the intended audience or user base for this integration?
This integration is mainly for your tenants to track and analyse footfall and how it's affected by factors like promotions, road blockages or holiday periods.
However, it can also be used by community, asset and property managers to oversee the performance of a shopping centre or street in conjunction with other KPIs.
For more information about what footfall can tell you,
visit our blog
.
How will data security and privacy be addressed in the integration?
Chainels receives daily bulk transfers from PFM through encrypted channels.