Chainels News
Exploring ESG measurement: Key takeaways from our webinar with Blue Module
Explore the significance of a tenant-centric approach, the role of tenant apps in sustainable community building, and the 'Test, Verify, Certify' method for ongoing ESG data collection.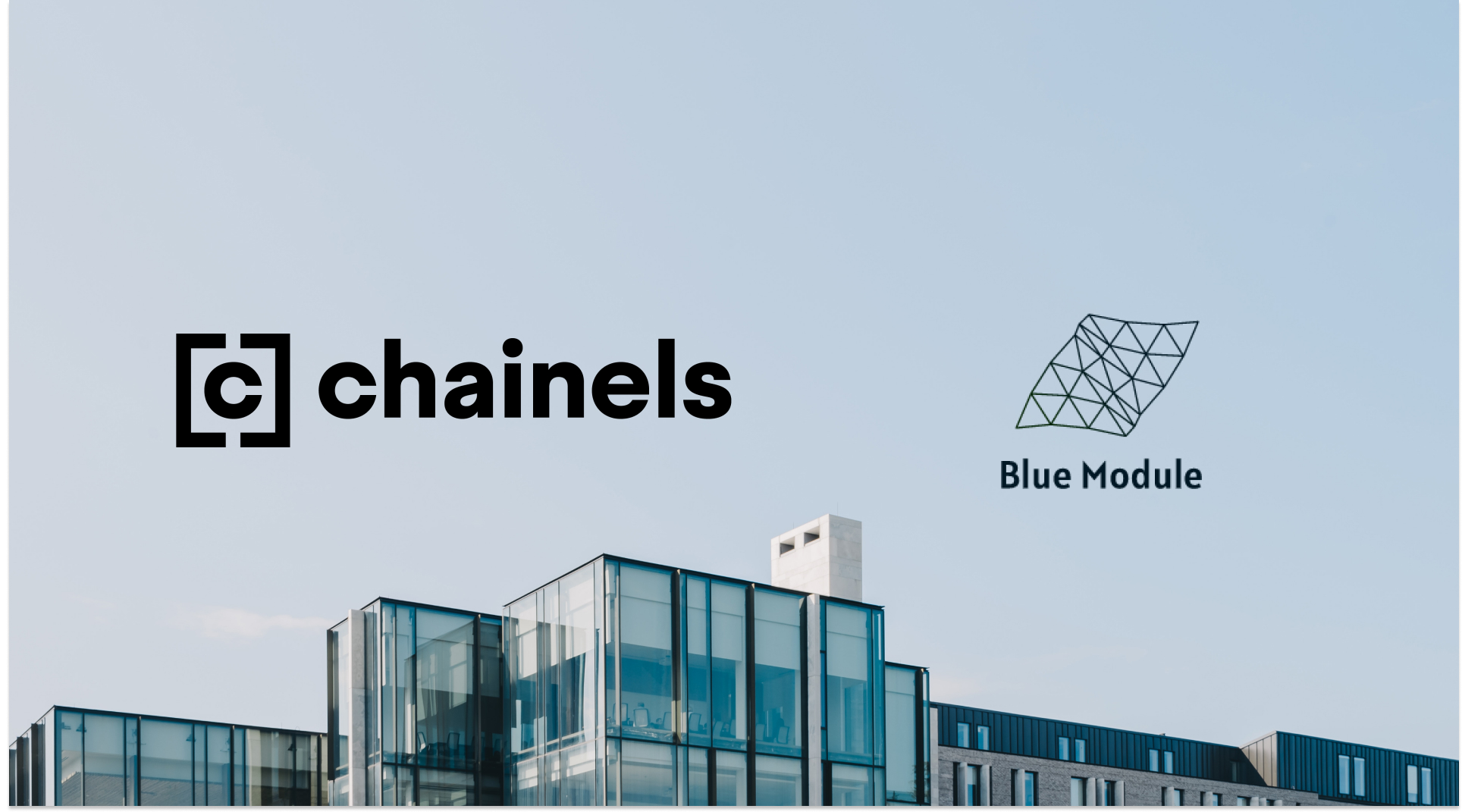 Environmental Social Governance (ESG) is emerging as a powerful force in real estate, driving positive change and influencing tenant retention strategies.

In a recent webinar titled "ESG and Tenant Retention: Community and Making the 'S' Measurable," industry experts from Chainels and Blue Module shed light on the significance of ESG in creating sustainable and tenant-friendly living and working environments.

From the crucial role of tenant feedback to the rising importance of the 'S' in ESG evaluation, this blog explores the key takeaways from the webinar.
1) ESG-proof spaces require a tenant-centric approach
To create ESG-proof living and working spaces, property owners and managers must adopt a tenant-centric approach.
That goes beyond merely constructing buildings. It involves fostering a sense of community and belonging among tenants. A strong sense of community enhances tenant satisfaction, which is essential for long-term retention.

"The level of community engagement and interaction varies significantly depending on the type of community, country, culture, and type of building," says Erwin Buckers, CEO and cofounder of Chainels.

"However, there is a growing trend towards increased end-user engagement, especially in mixed-use buildings. The role of property managers is evolving, with a shift towards adopting a tenant centric mindset, emphasising service concepts and hospitality to meet the changing demands of tenants."
"By adding value for end-users, the focus on community engagement naturally emerges. This added value is becoming more prominent, and traditional property management needs to embrace this shift to prioritise and improve community engagement."
2) Tenant apps can contribute to sustainable community building.
One crucial aspect of ESG-proof spaces is the establishment of a productive and open dialogue between tenants and landlords. By understanding the behaviour of building users, landlords can make informed decisions about environmental and social initiatives.

Listening to tenant feedback and incorporating their needs and desires into building management plans can significantly improve tenant retention and overall satisfaction.

According to Erwin Buckers, a community app like Chainels can contribute to ESG in three main categories:
Tenant Engagement: Chainels communication features help implement an iterative process with short feedback loops to quickly measure tenant engagement. Landlords can boost engagement by launching polls and surveys, organising events and facilitating communication.

ESG Reporting: The app can also provide end-users with insights into their energy usage, as well as providing a platform to communicate initiatives around sustainable practices, waste reduction or community enhancement.

Creating a Sustainable Community: Landlords can form a sustainable community by gathering all the relevant data and influencing user behaviour through gamification and effective communication.
"Some clients in London already have successful community applications with VIP programs that align with ESG principles, encouraging users to contribute positively," adds Erwin.
3) Implement the "Test, Verify, Certify" approach for ongoing ESG data collection
"It's important to continuously measure ESG data, but also have it benchmarked and verified against key ESG frameworks. That's why we've implemented the principle of "Test Verify Certify" into our operations." says Jan Willem de Graaf, co-founder of Blue Module. "Measurements are taken via sensors, and then independently verified and certified."

Collecting ESG information is an ongoing process, and Blue Module facilitates a structured project-based approach to handle the verification and certification aspects.
Jan Willem outlines a four-step process for ESG accounting in real estate.
Define the objectives: that can include creating a sustainability index, providing feedback to end-users, or meeting EU regulations.


Measure and verify: utilise best practices based on ESG frameworks like Fitwel, BREEAM, or GRESB to guide the process.


Use appropriate formats: Reporting takes various formats, including sustainability appendices for banks and auditors, and summaries for annual figures.

Consolidate your data: This is an ongoing process, as upcoming regulations and certifications require continuous data collection.



"Our dashboard, created in collaboration with Chainels, shows measurements from sensors, such as average temperature and CO2 levels for optimal comfort," adds Jan Willem.
Conclusion
ESG has undoubtedly become a driving force in real estate, with tenant retention at the heart of its influence. Embracing a tenant-centric approach, fostering a sense of community, and valuing tenant feedback are crucial to developing ESG-proof properties.
In the pursuit of ESG-proof buildings, collaboration between landlords, tenants, and industry stakeholders is key to achieving a greener, more socially responsible future in real estate.
Curious to see how you score against key ESG frameworks?