Chainels News
How Chainels and Blue Module are revolutionizing ESG reporting
Learn how these two innovative Dutch companies are using technology to enhance tenant satisfaction, improve community building, and provide actionable insights for sustainable and socially responsible property management.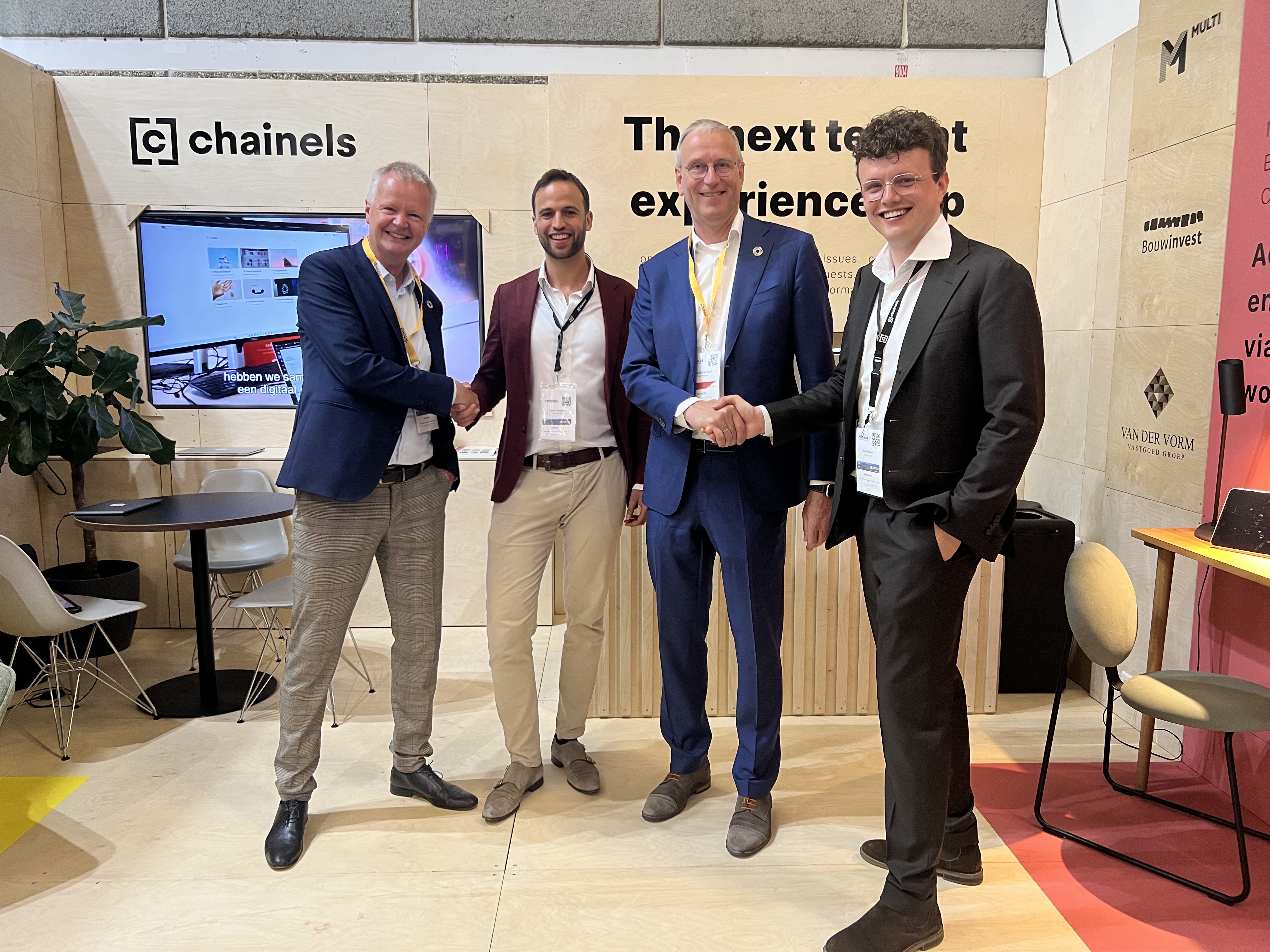 ESG is becoming increasingly crucial for tenant satisfaction, retention, and value creation in real estate investments.

To help real estate companies meet their ESG goals, two Dutch companies—Chainels, a tenant experience app, and Blue Module, an ESG reporting tool—have combined forces to provide valuable tools for comprehensive and action-oriented ESG reporting.
Chainels promotes a sense of community among tenants, allowing them to connect and communicate with each other and share feedback with the property team about their experience.

This feedback is valuable for ESG reporting as it enables property managers to gather data on tenant satisfaction and use it to make informed decisions on how to improve social health, safety, and community building.
Contact us for more information about this integration and what it could mean for you



Blue Module integrates directly with Chainels to report on this data regarding ESG efforts. By using Chainels in conjunction with Blue Module, property owners can obtain a more accurate assessment of the ESG performance of their assets and identify areas for improvement within their existing ESG frameworks (BREEAM, LEED, WELL, GRESB, Fitwel, SmartScore, WiredScore, etc.).
The collaboration between Chainels and Blue Module can positively impact landlords and property managers by improving tenant satisfaction and retention rates, increasing the value and profitability of real estate, identifying areas for improvement, and attracting socially responsible investors.

By promoting a sense of community and collecting feedback from tenants, property managers can enhance the social factor of ESG and achieve better ESG outcomes. This collaboration can lead to a more holistic approach to ESG reporting that includes the views and experiences of tenants, which is becoming increasingly important to stakeholders.



Some examples of data that can be collected from tenants include overall tenant satisfaction, satisfaction with facility management, general health and well-being score, tenant engagement, and more.
As the social factor of ESG becomes increasingly important, tools like Chainels and Blue Module will become increasingly valuable to property managers and investors. By taking a proactive approach to community building and tenant feedback, property managers can achieve better ESG reporting results and create more sustainable and socially responsible properties.

The collaboration between Chainels and Blue Module is an excellent example of how technology can be used to enhance ESG reporting and improve the overall sustainability of the real estate industry.
Curious to see how you score against key ESG frameworks?