Let tenants reserve anything in your assets with
Booking
Whether tenants are part of a mixed-use, office, residential or shopping destination, they can easily reserve amenities, services or spaces for temporary use via our Booking module.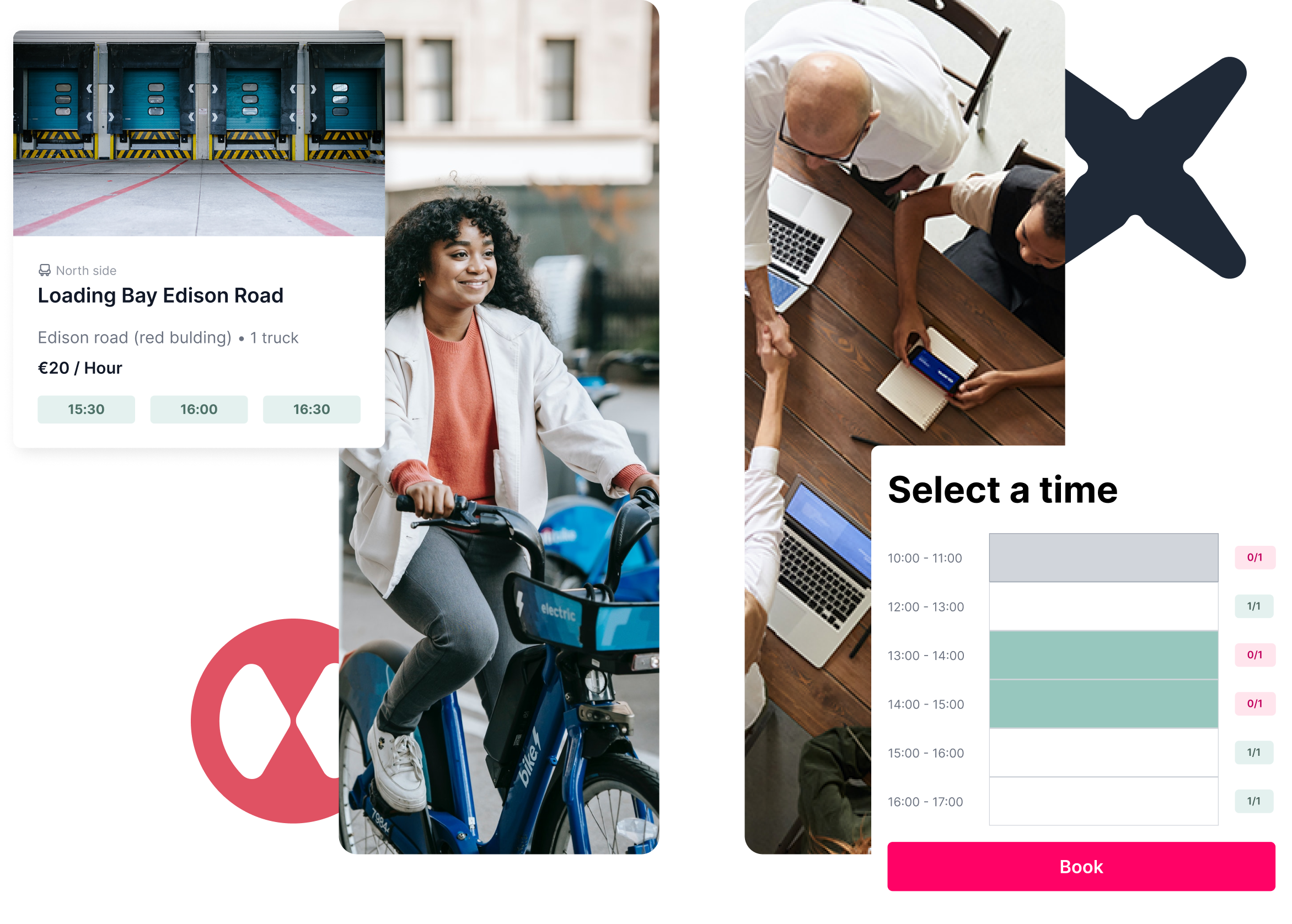 Enliven properties by listing spaces and objects available for rent
Do your properties have spaces, objects, services or activities which are available to tenants in your properties? By giving your tenants the chance to short-term rent and transform unused spaces into pop-ups or eye-catching exhibitions, a building's occupancy can increase by nearly 25%. So hurry and list available spaces in the Booking module!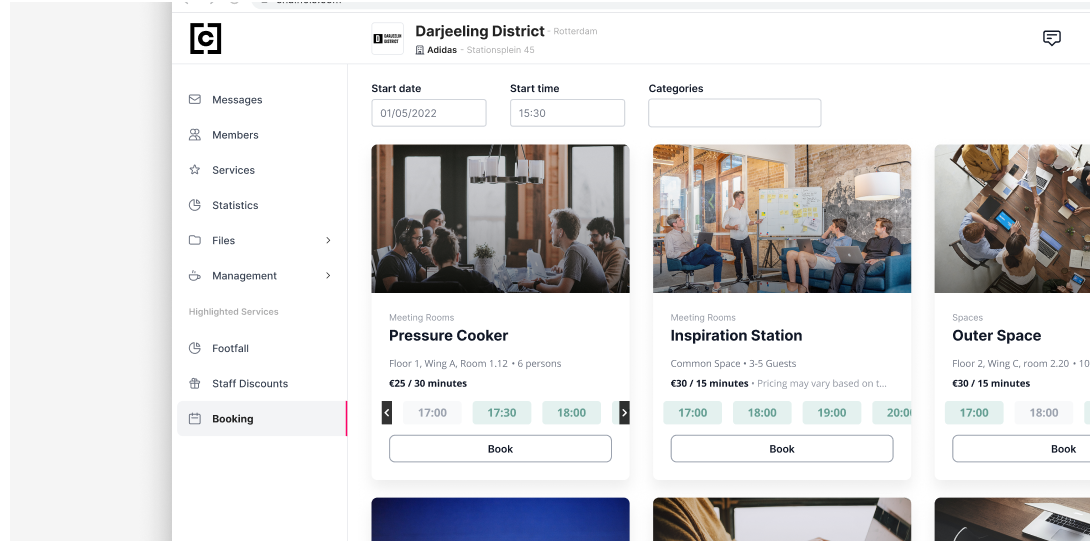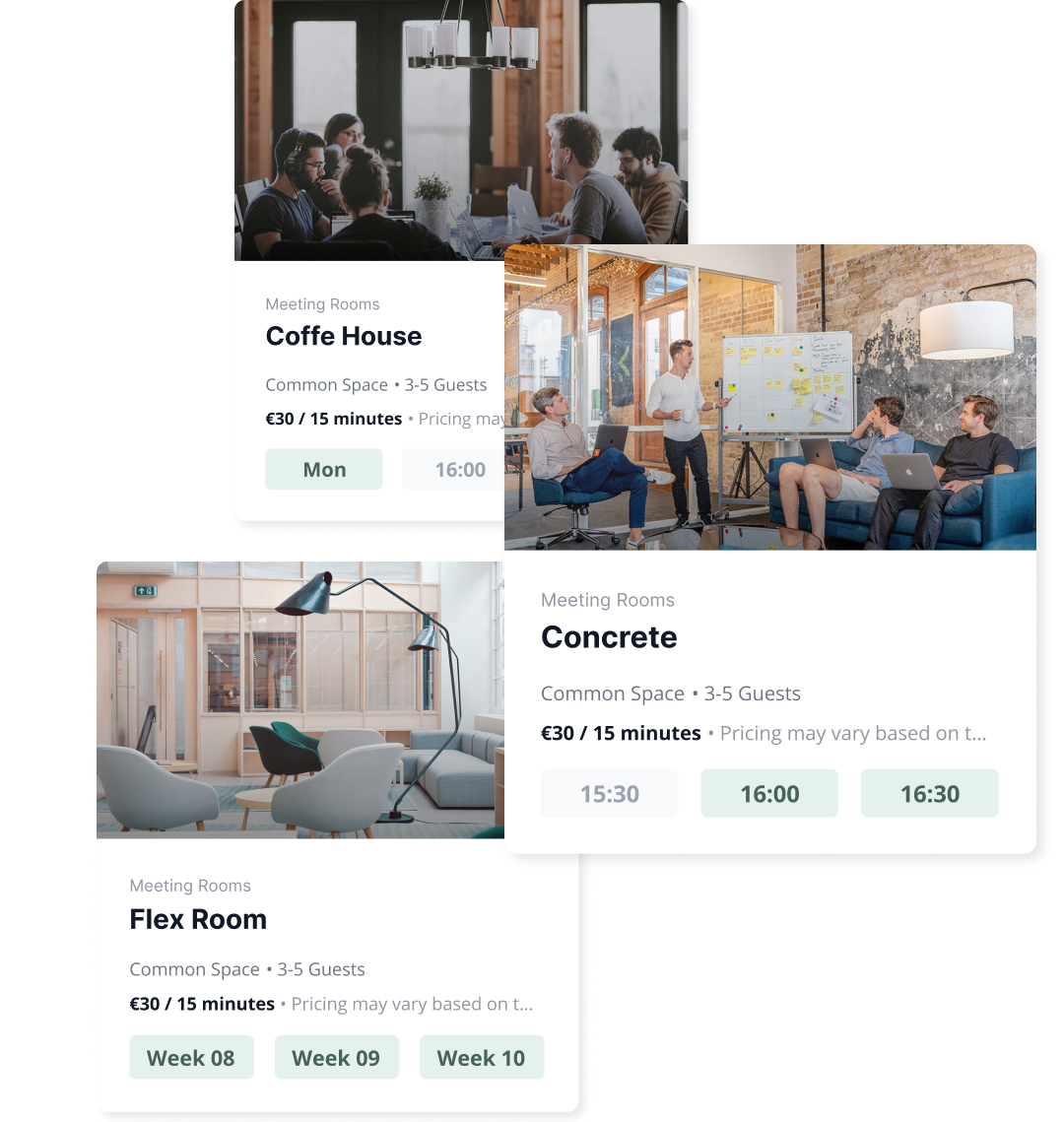 Management can list any item available for reservation by the community
Have meeting rooms, desks or resources such as bicycles for your community? Are tenants offering yoga classes and personal training or services such as dog walking? Community managers can list anything which can be 'rented' by members of the community. From billboards and parking spaces to umbrellas and dry cleaning services, anything becomes readily available for reservation.
Approve or deny a booking without emailing back and forth
Managers can add a confirmation step to the booking process so when a booking is approved, the user can be given digital access simultaneously, letting the user enter the reserved space. If a booking is denied, then the reason can be shared. Optimised processing of bookings leads to time savings of nearly 85%.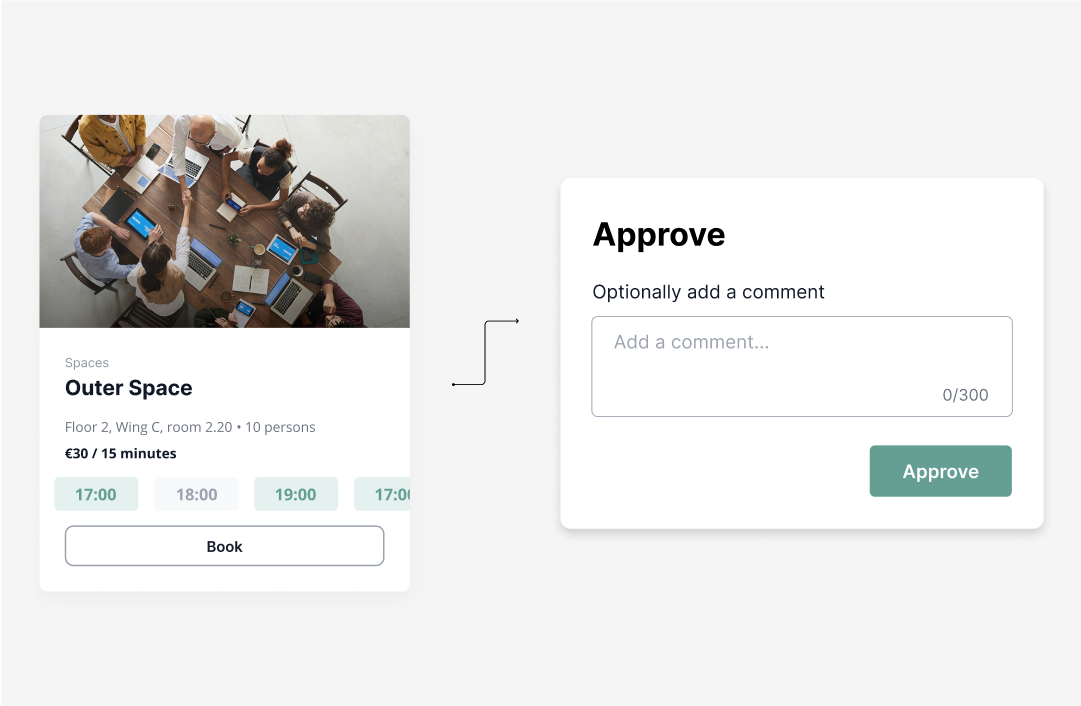 Ready to transform your way of working?