Track tenant performance with

Turnover Reporting
Gather secure and accurate data on your commercial tenants' performance, so you can offer flexibility and boost retention.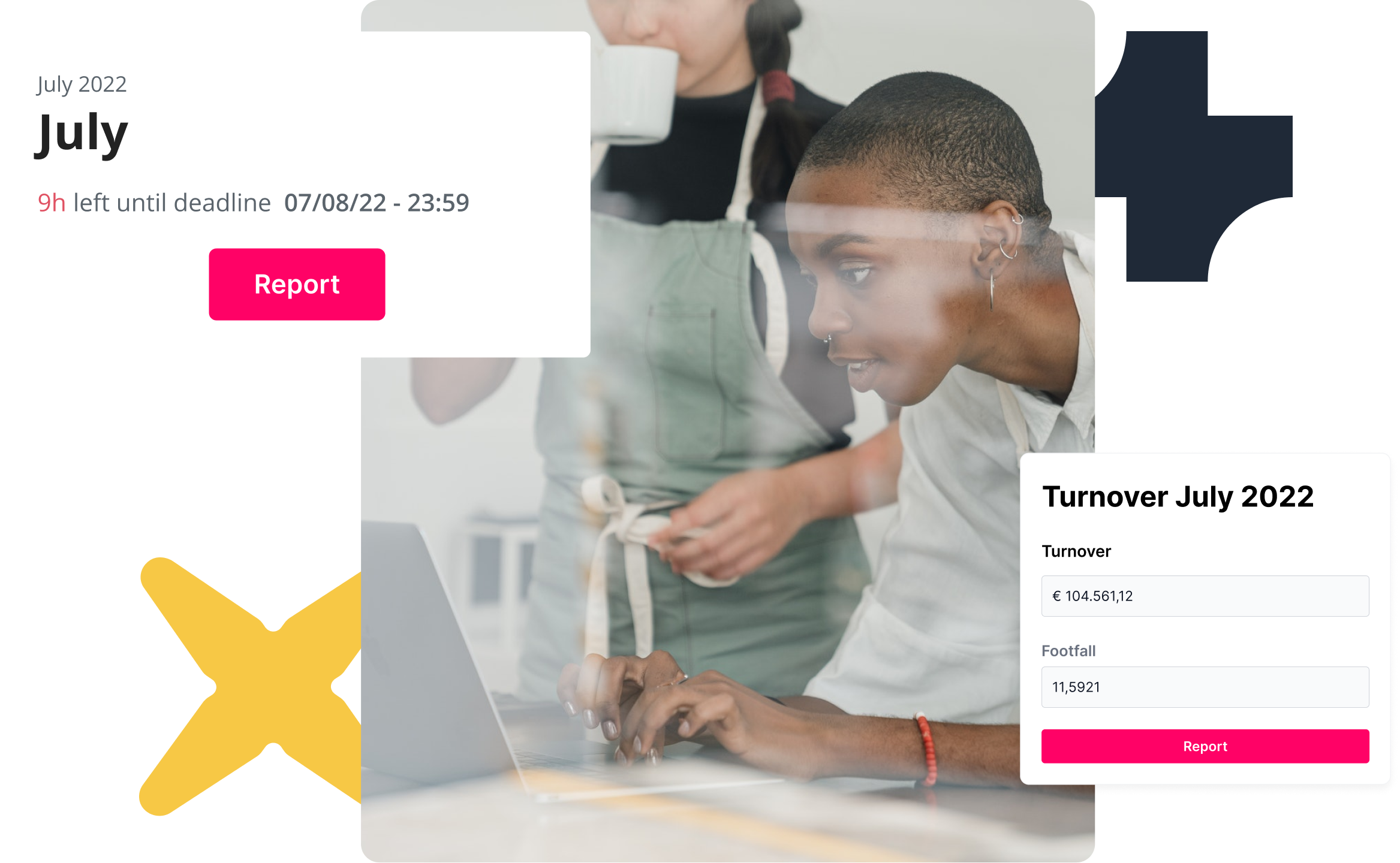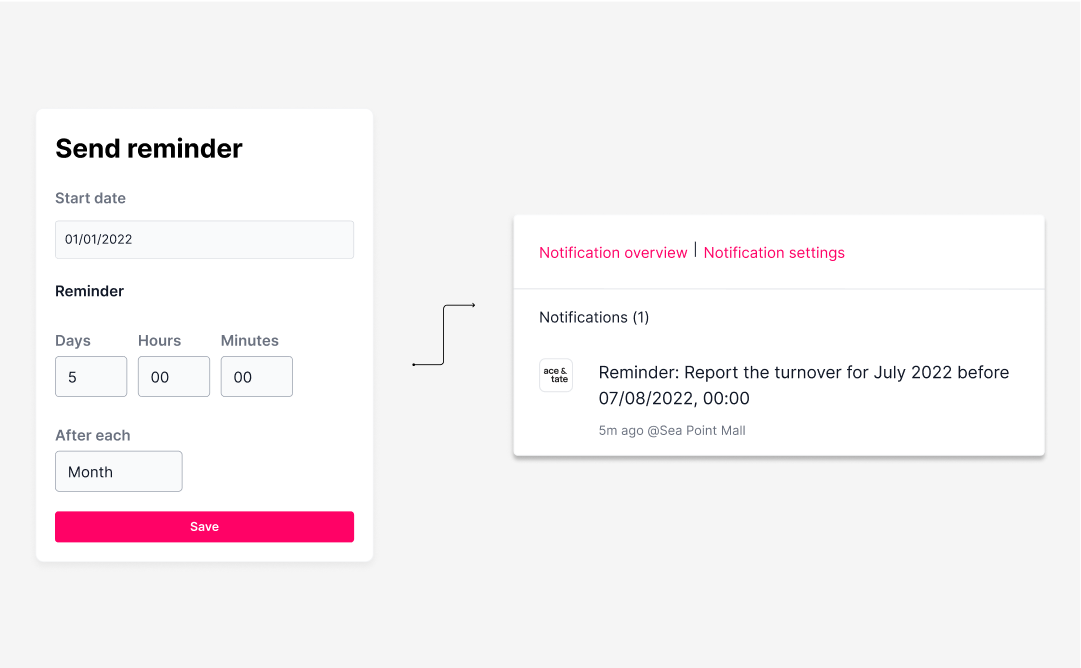 Say goodbye to manual reminders
Save valuable hours and increase response rate by 60% through automatic in-app reminders, emails and push notifications sent daily, weekly or monthly.
Export data in a way that suits you
Oversee your tenant's data across any time period. Export the data as a CSV file for or let our API retrieve the information for use in your own ERP system.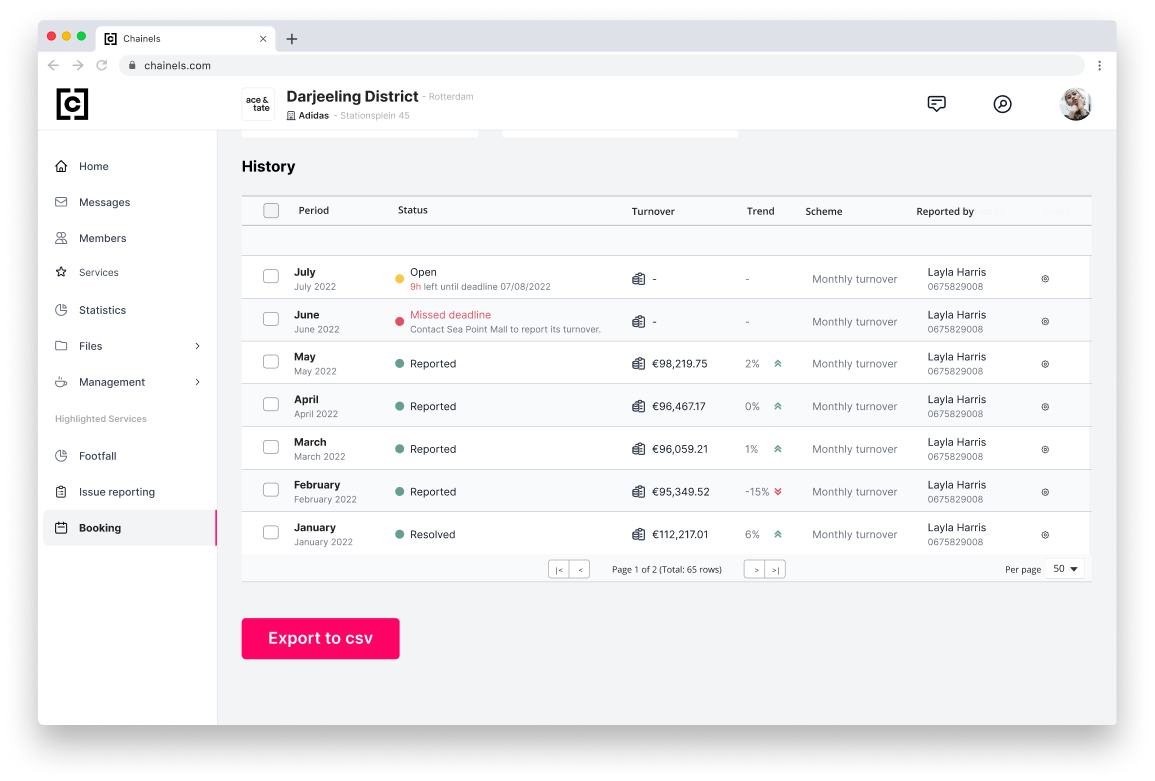 Ready to transform your way of working?