Gather critical performance data with

Turnover Reporting
Gather secure and timely data on your commercial tenants' performance with a turnover collecting tool from Chainels. Turnover Reporting not only helps you collect turnover data on time, it also provides an up-to-date overview so you can identify trends and optimise performance.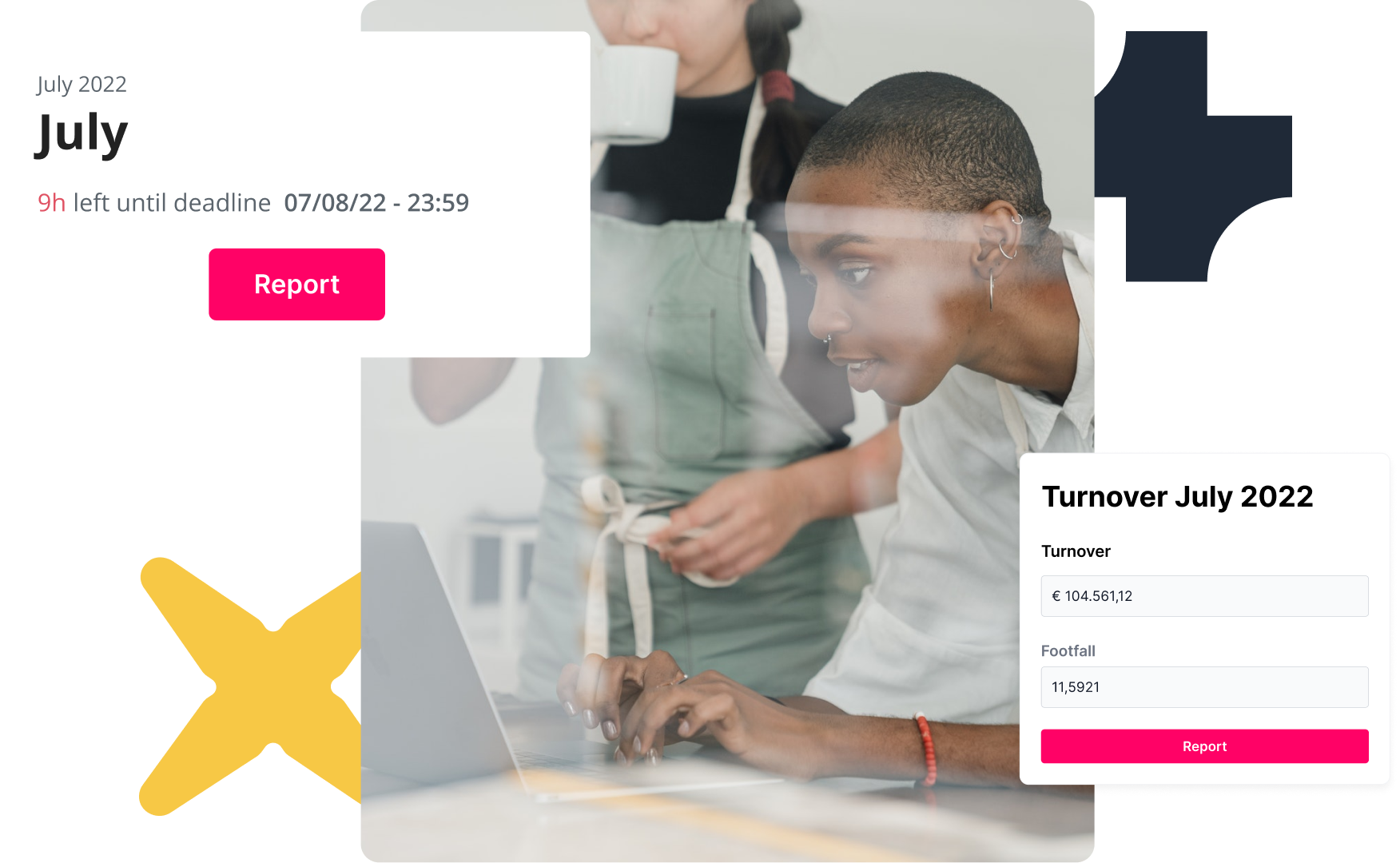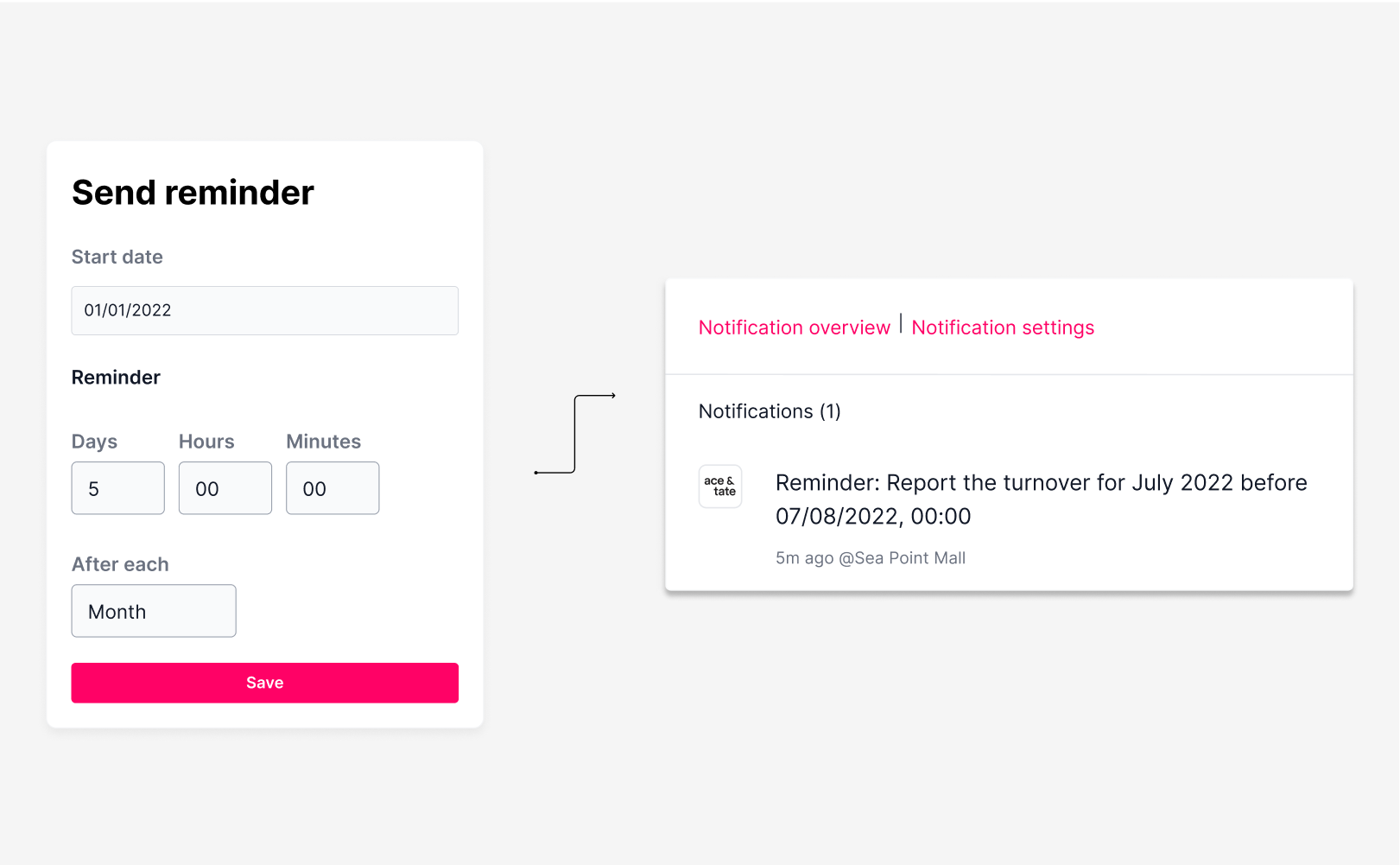 Say goodbye to manual processes
Increase your response rate by 60% through automatic in-app and email reminders, as well as push notifications.


Set flexible reporting deadlines within any timeframe that suits you.


Set up automatic reminders to those who haven't submitted their turnover yet.
"Before using Chainels, we had major problems collecting data on time. Now, thanks to the turnover reporting dashboard, 80-90% of tenants report their turnover by the 5th day of the following month! As a result, we are able to know the results and prepare turnover reports much earlier."

Adrianna Modzelewska, Operations Specialist in Atrium European Real Estate.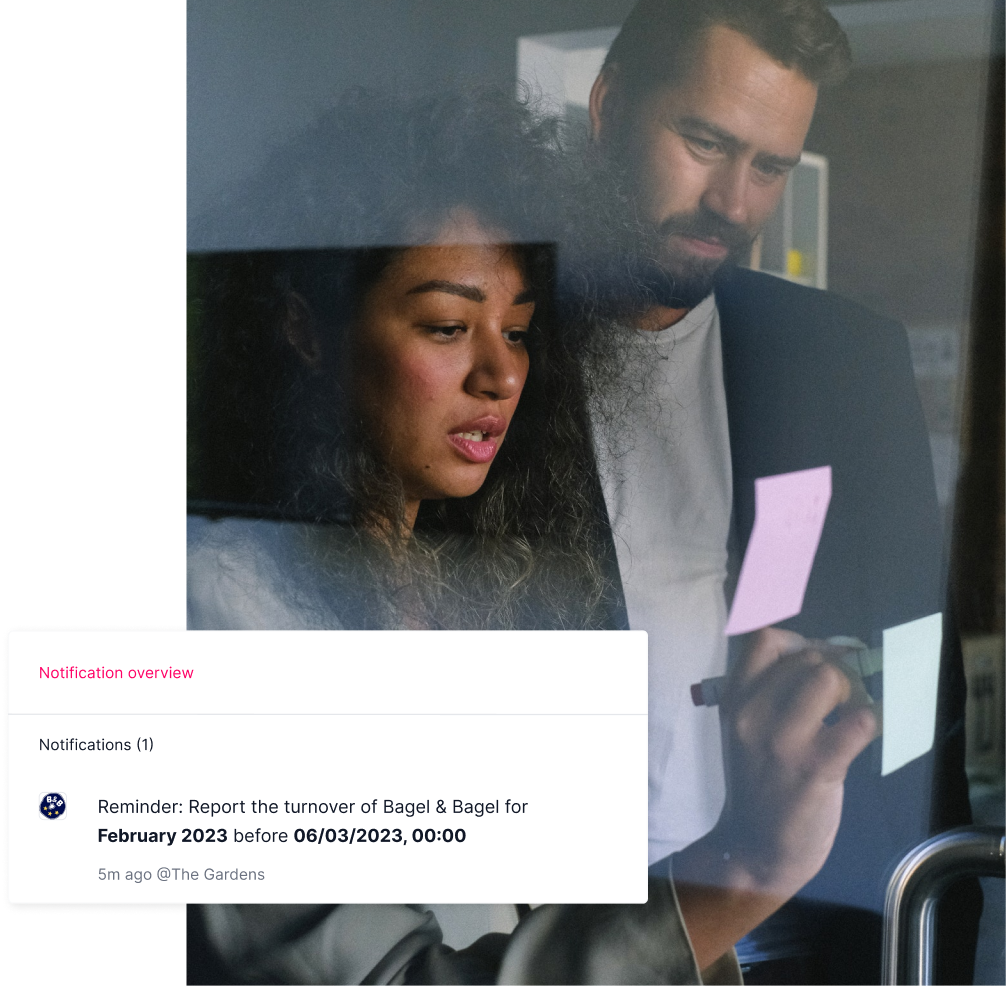 Manage data in a way that suits you
Enable easy data management on one intuitive platform for tenants to report KPIs.


Export the data as a CSV file or let our API retrieve the information for use in your own ERP system.


Build custom forms to request additional

performance KPIs like footfall and average basket size.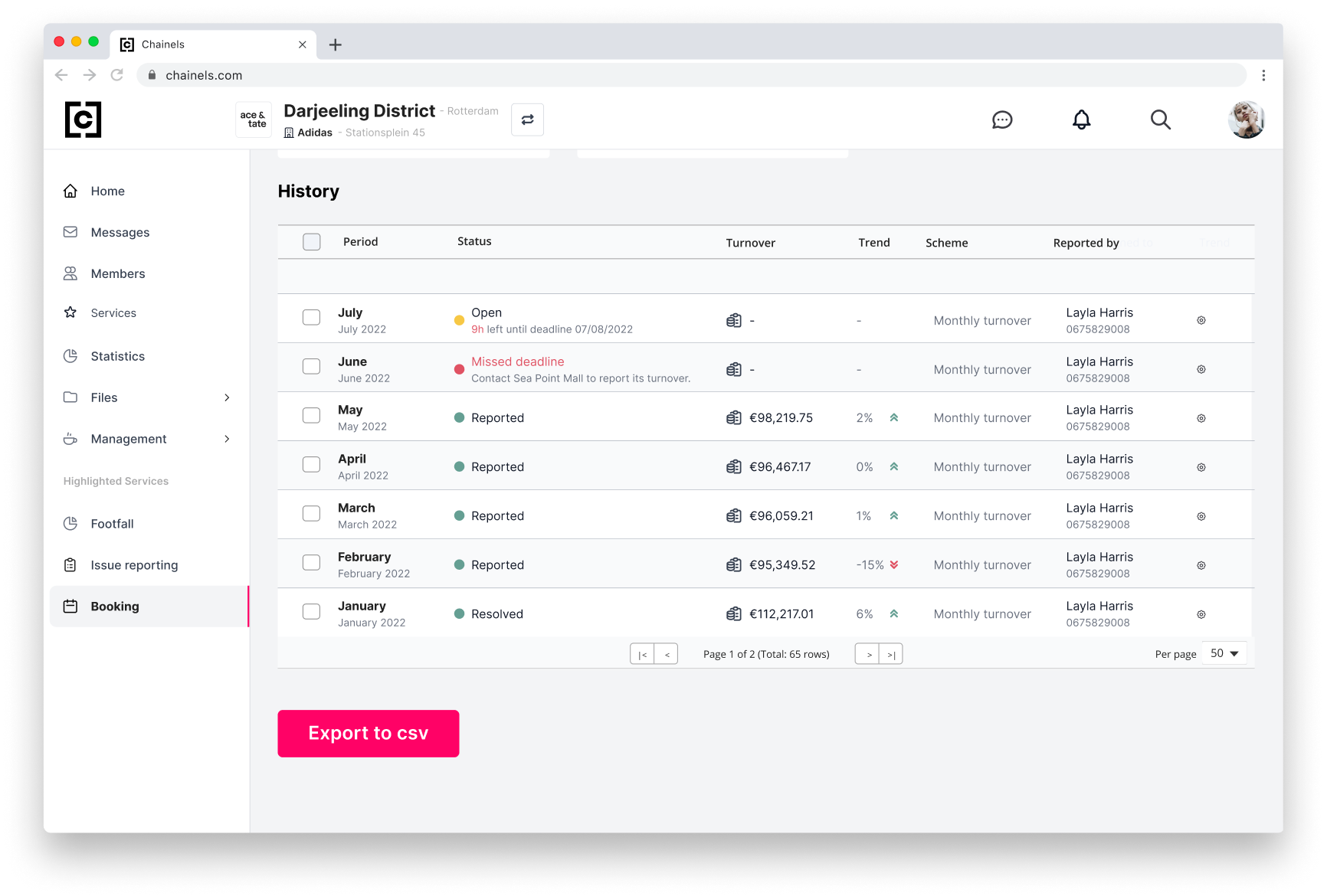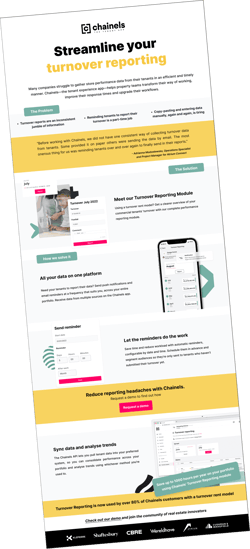 A sophisticated reporting tool for better operational efficiency
Chainels Turnover Reporting module saves shopping centre and leasing managers an average of 1000 hours per year.
Gather KPI data, identify blindspots and discover interrelationships between different metrics
No need to manually chase up tenants to supply their data, reminders are automatic in-app or via email
Speed up workflows with an issue reporting module. Manage repairs with status tracking and automatic reminders.
Get a clear overview of commercial tenant performance in one easy-to-use platform for turnover and KPI reporting
Ready to transform your way of working?