Chainels News
Chainels expands in residential real estate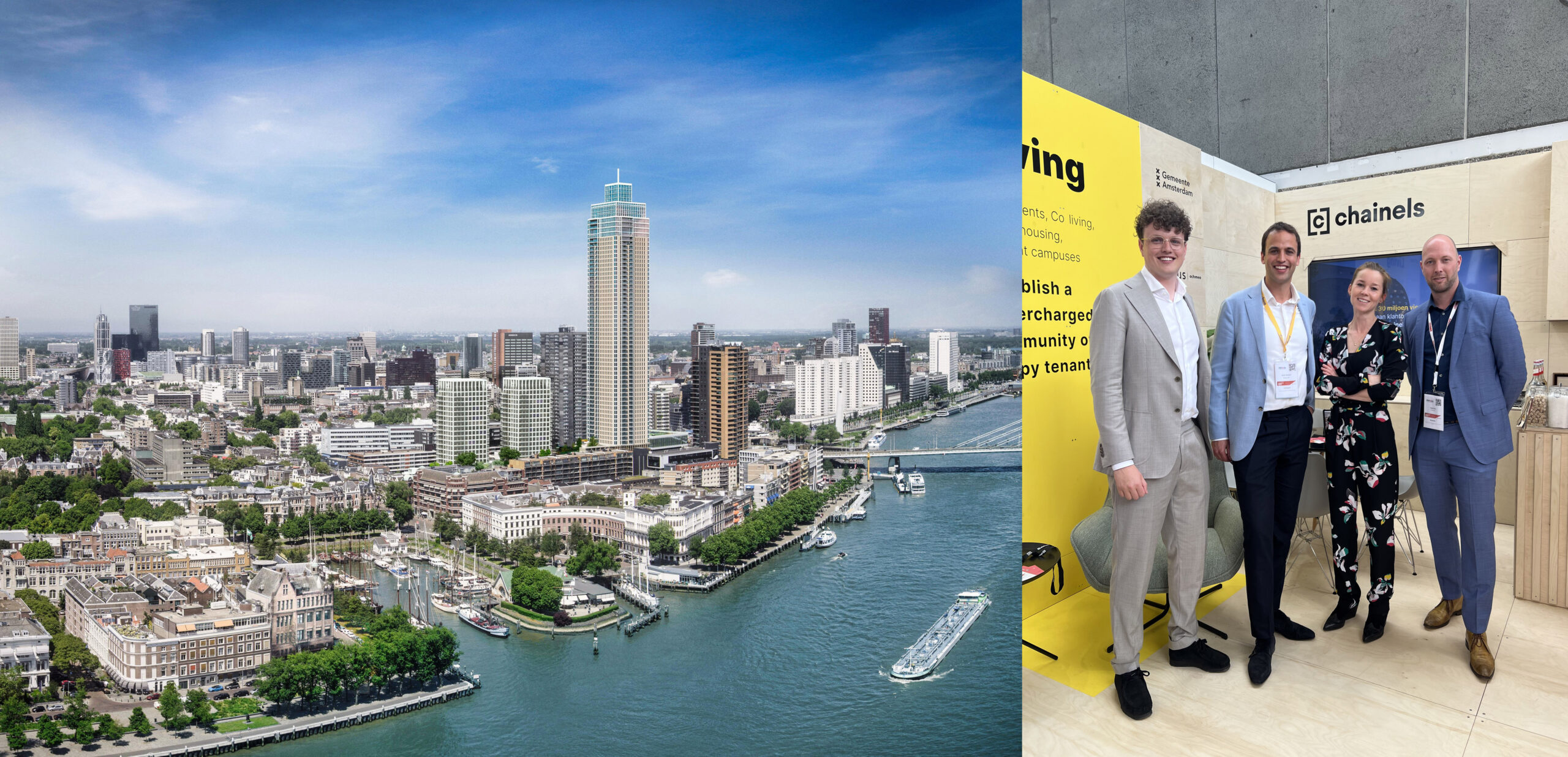 Chainels dives into the Residential sector with its newest collaboration with Fuzer, a subsidiary of Amvest, a residential-focused organisation that devises and supplies integral housing service concepts, based in Amsterdam. Fuzer will implement the LIVVIN app – the white labelled version of our tenant experience app – across its Netherlands-based assets as a primary means of tenant communications and service providing.
The LIVVIN brand's assets which will use the app include the Kabeldistrict in Delft as well as Amsterdam's high-end residential projects such as Cruquius and Aan het IJ. Another project to be powered by the LIVVIN app is the newly constructed De Zalmhaven in Rotterdam, the tallest residential tower in the Benelux region which stands at 215-metres tall and has 415 apartments.
"Chainels is an important digital layer for us that supports our residential service concept. Currently, we enable 2,300 tenants to book, for example, coworking spaces and interior services in the building through a simple process in our LIVVIN app. Residents can easily access their flat and locker through the app." – Karin van der Ven – General Manager at Fuzer B.V.
For more information, please contact:
Chainels
Melanie Waegeman
Marketing Manager
T: +31 (0) 15 3642667
E: melanie@chainels.com