Integrate your digital solutions into our

IT Ecosystem
Chainels invites our clients to integrate their favourite industry-leading software and custom apps right into our tenant experience app. All of your digital tools are accessible from the Chainels platform and what's more, your favourite tools will work better together with your organisation.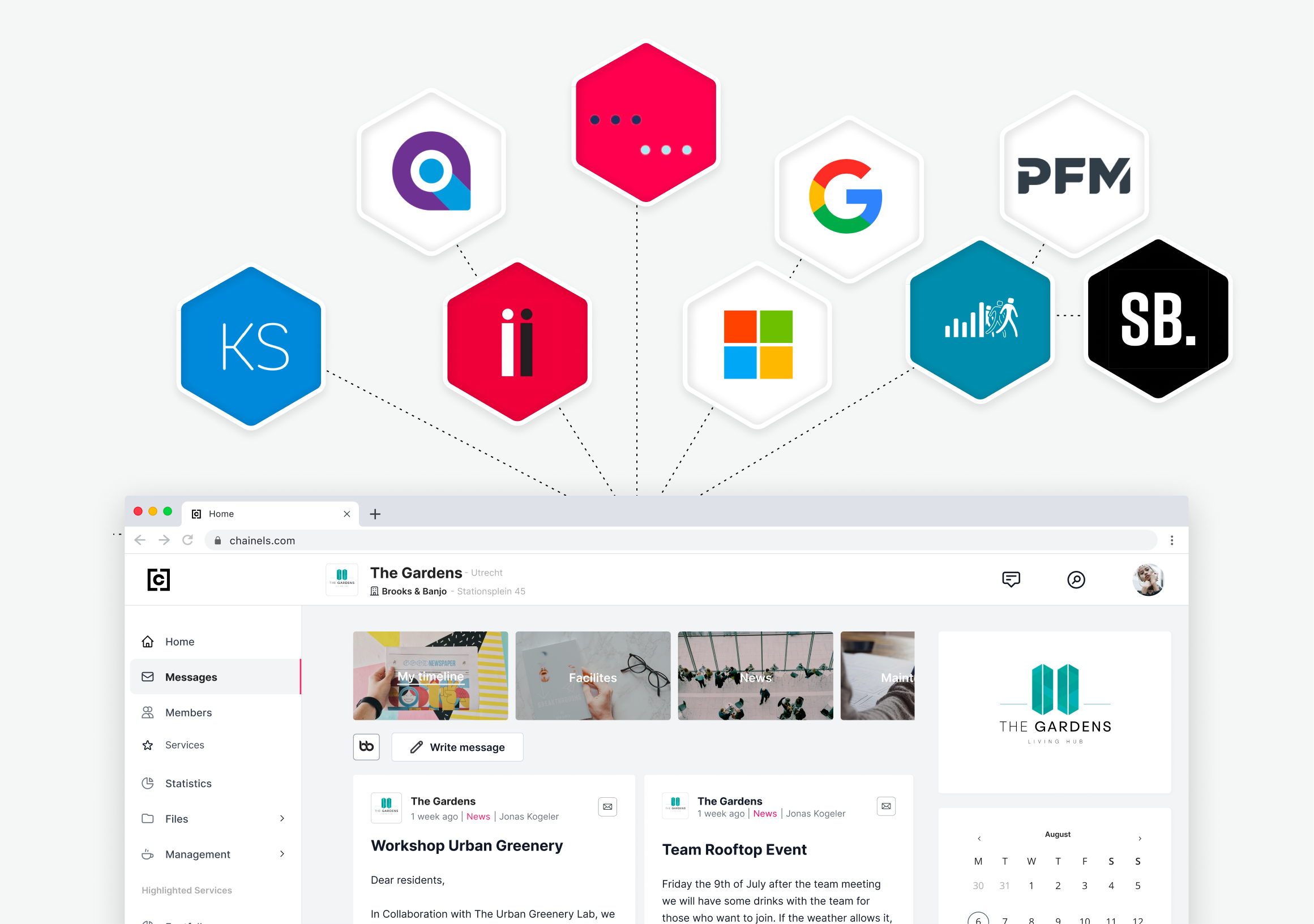 Our ecosystem has 50+ integrations and counting
Every month, more and more digital solutions join Chainels as an integration partner. Chainels is already equipped to connect with over 50 Software as a Service (SaaS) solutions, making our clients' existing solutions work harder for them. Integrating software solutions – and related hardware such as sensors – with Chainels will optimise your organisation's ability to oversee data.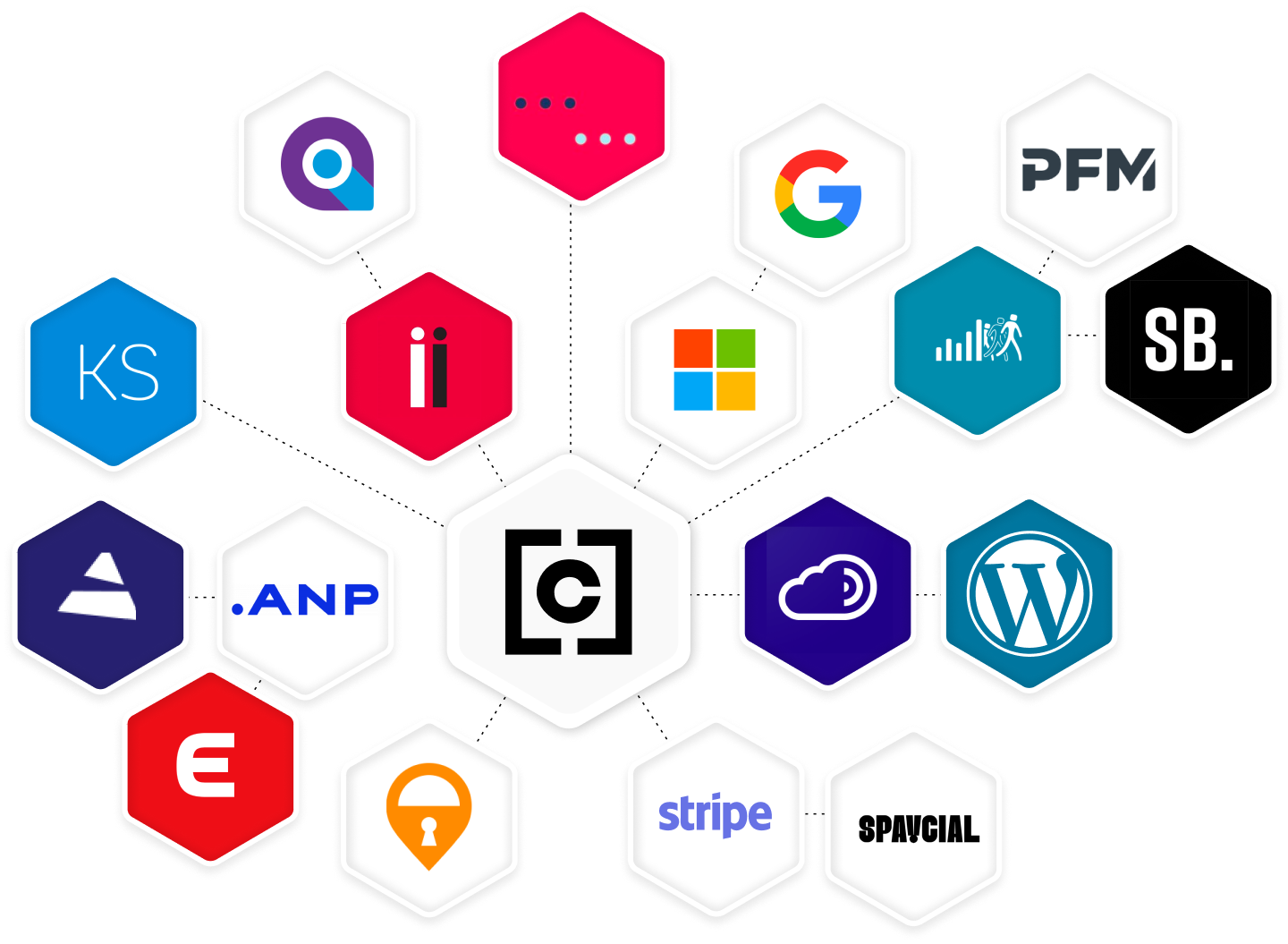 Everyone benefits by integrating with Chainels' ecosystem
Are you a real estate organisation using dozens of tools for different aspects of your properties? Are you a technology solution offering services to real estate organisations? Then integrating with Chainels' ecosystem brings many benefits!
Clients
✔️ Create one single source of truth (SSOT).
✔️ Access all digital solutions directly via Chainels protected platform.
✔️ Be able to better analyse and oversee data within your organisation.
LEARN MORE
Technical partners
✔️ See an increase in the value of your solution in the eyes of your clients.
✔️ Strengthen your clients' use of your solution.
✔️ Benefit from the high level of security offered by the Chainels platform.
LEARN MORE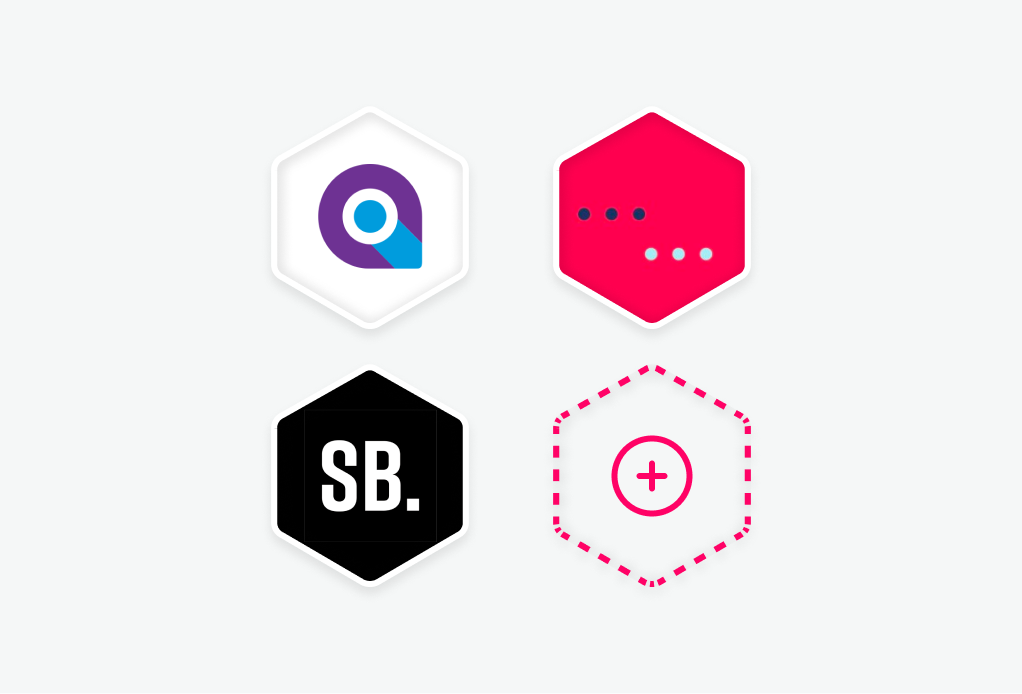 Do you have a digital solution that is not yet in our integration ecosystem?
Let's change that!
Is your digital solution making buildings smarter through your software, as well as improving the experience of the people working and living there on a daily basis? By connecting your existing software and hardware solutions with our tenant experience app, we can ensure property managers and tenants have the best experience possible with your solution!
Provide greater security for tenants
Chainels' integrates with Salto to enable smart unlock throughout your property using virtual keys stored in-app.
Want to integrate your digital solutions into the Chainels ecosystem?