Handle permission requests, maintenance requests and more with

t

enant request forms
Whether it's maintenance work, new window displays, or access cards for new staff members—meet your tenants need quickly by building custom digital forms for any workflow.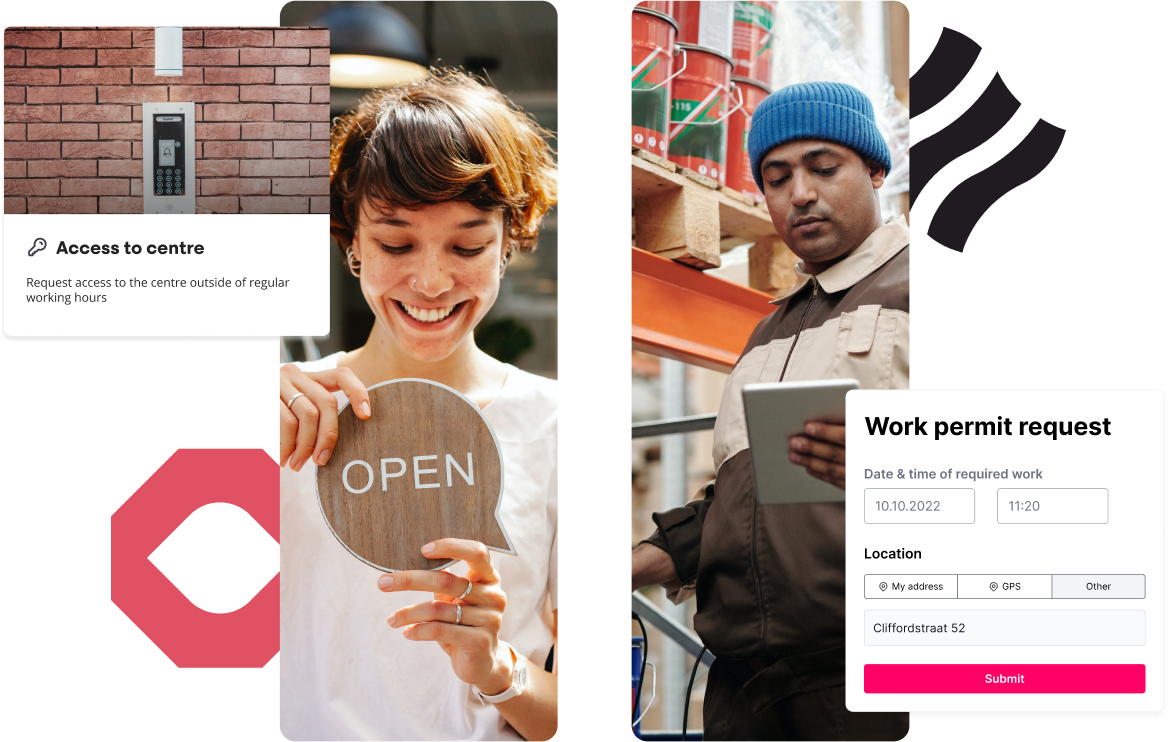 Eliminate bottlenecks in your processes
Save an average of 40 hard copy forms a year by digitising your request forms

Streamline your communications, speed up the approval process and save time.

Iron out every step of request process, from first submission to final approval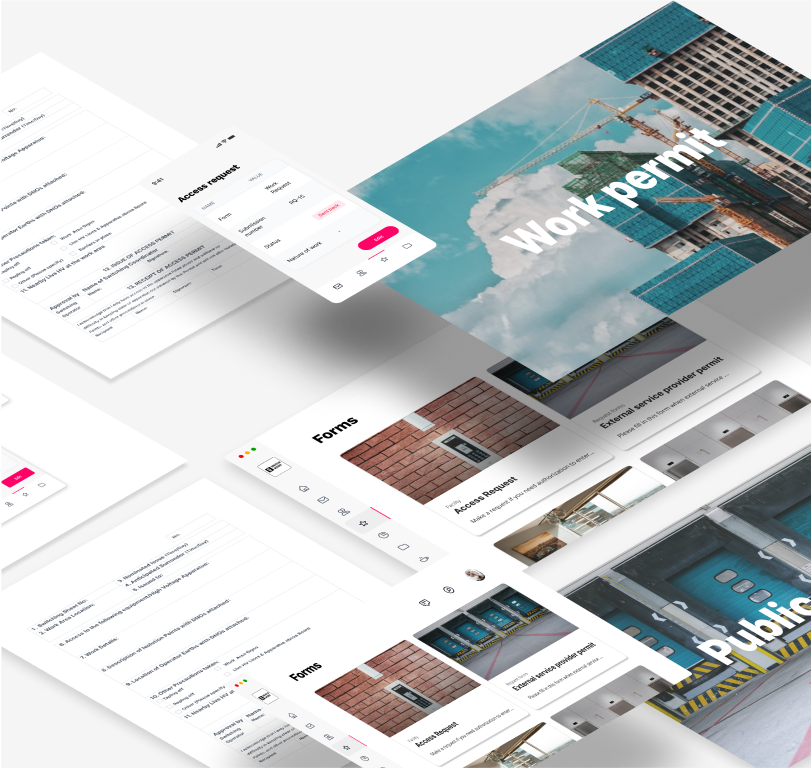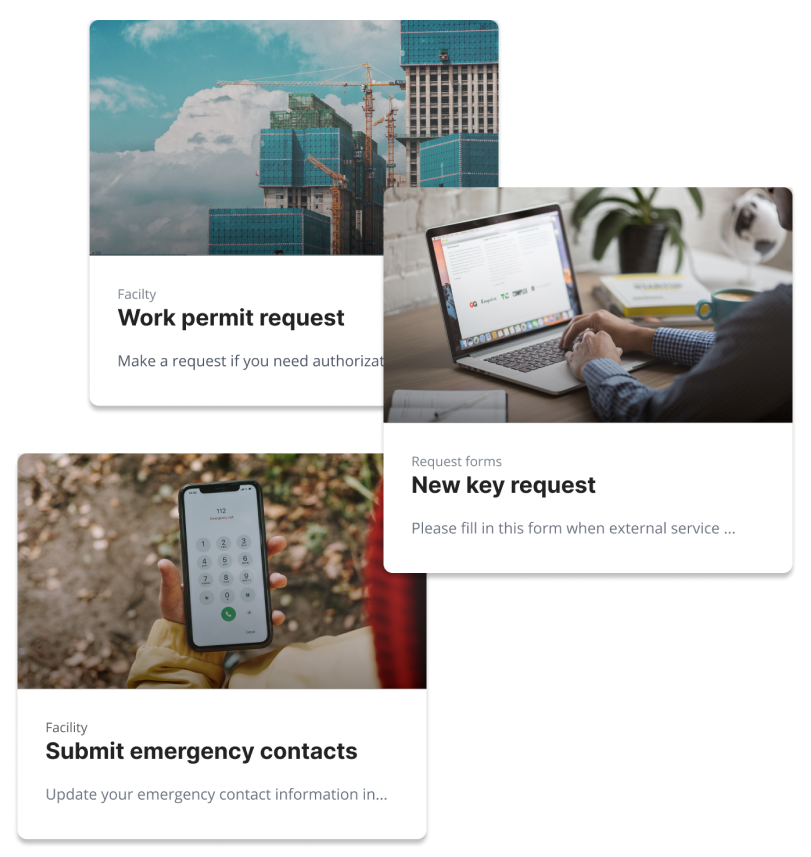 Build digital forms for any type of request
Meet your tenants unique needs by building custom forms that can be adapted to any situation

Whether they're requesting loading bays, parking spaces or use of communal spaces—use requests forms to serve your tenants better.

Once a form is submitted, approval requests can be sent to all stakeholders at once.
Ready to transform your way of working?