Solve problems faster with
Issue Reporting
Issue reporting is frictionless with Chainels. Bring processes and stakeholders together into one intuitive, trackable reporting tool.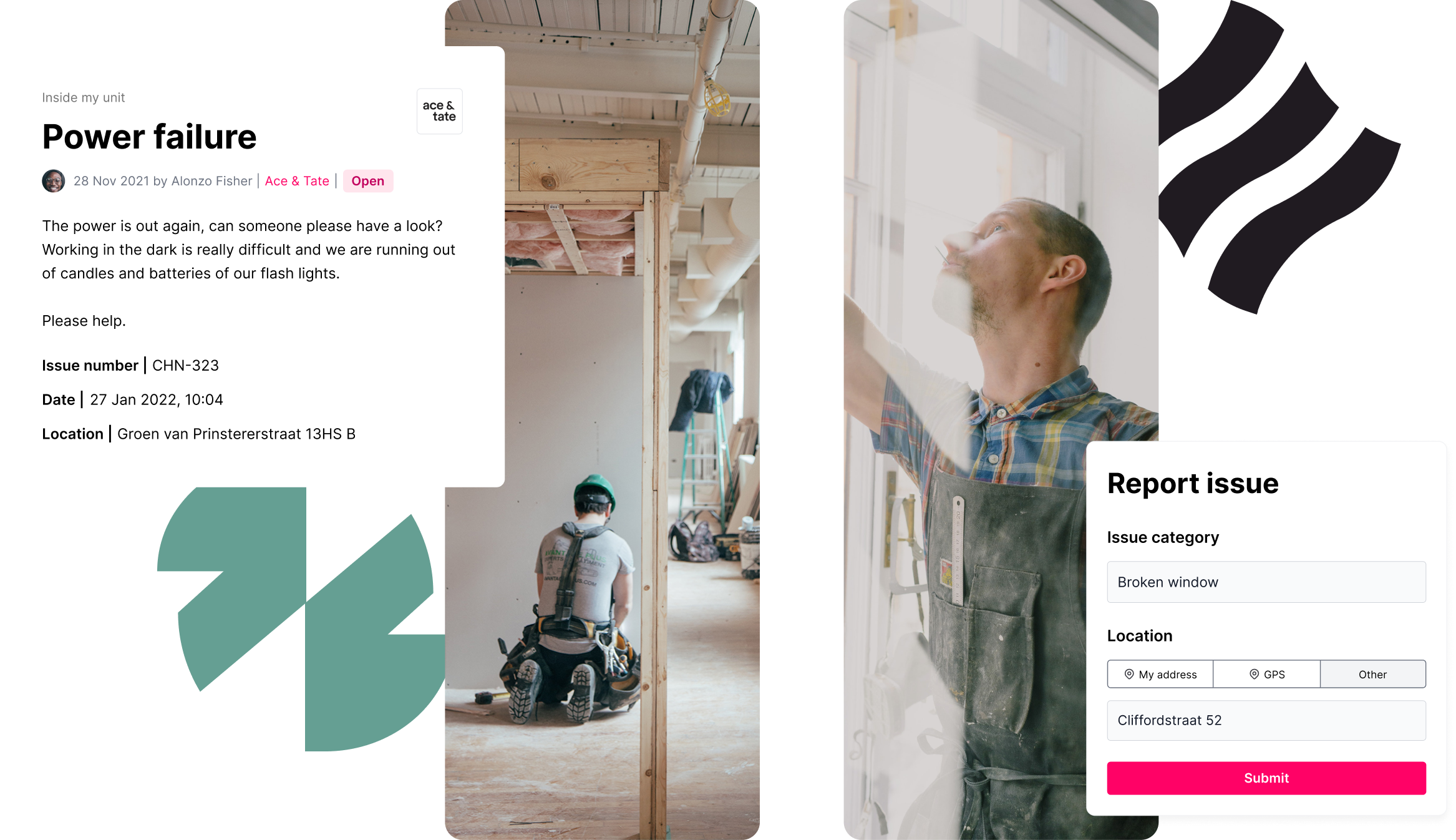 ''The Issue Reporting module gives me an overview of my daily work. I can report problems faster and also automatically receive responses from tenants and suppliers without having to follow up myself."
Rene Timmer, Handyman at Winkelcentrum Kronenburg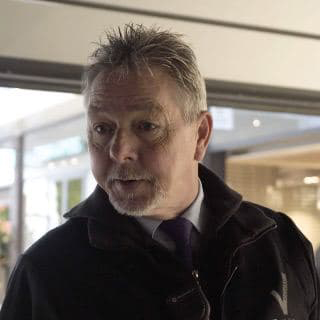 Enjoy a crystal clear issue reporting workflow
Due to painfully complicated processes, 36% of facility problems go unreported. Chainels demystifies your issue reporting workflow, so you can better solve your tenants' problems.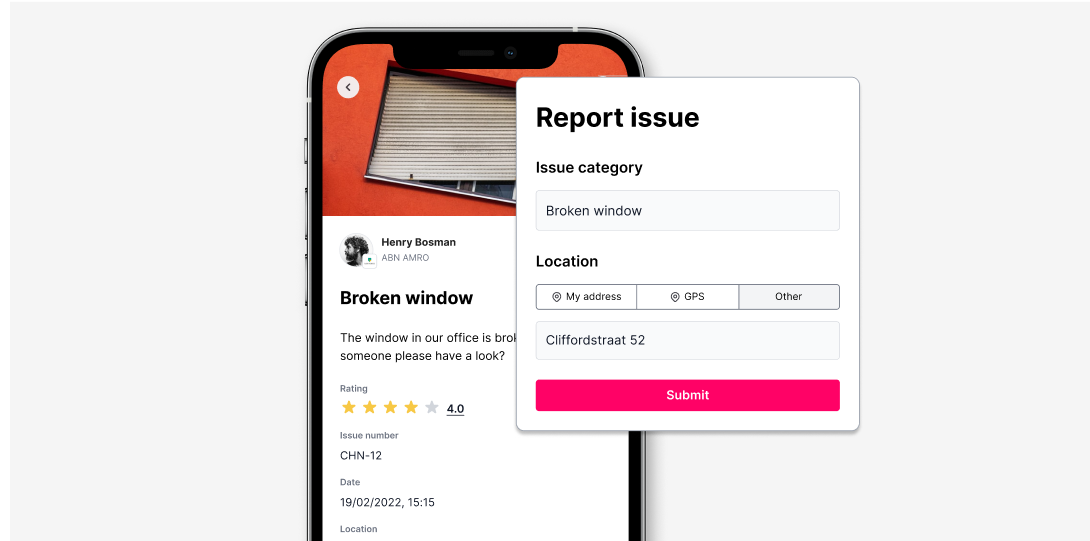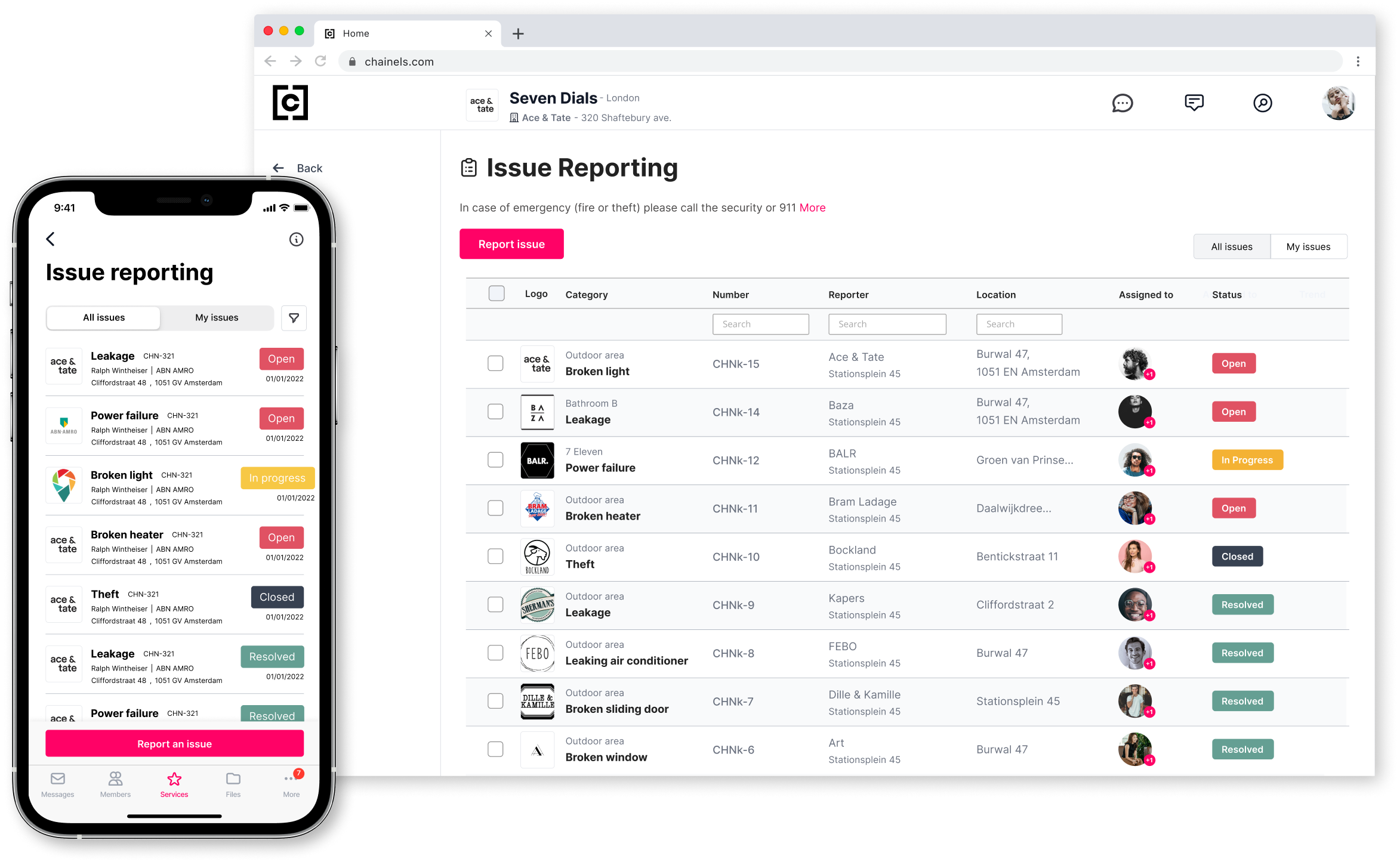 Enable easy issue reporting via web or app
Cut down time between reporting an issue and resolve it with a sleek, easy-to-use issue reporting tool that empowers your tenants and boosts operational efficiency.
Oversee all open issues in one place
Chainels allows collaboration between multiple stakeholders. Managers can oversee what the issues are and where they're occurring, while tenants can track the status of tickets they've created.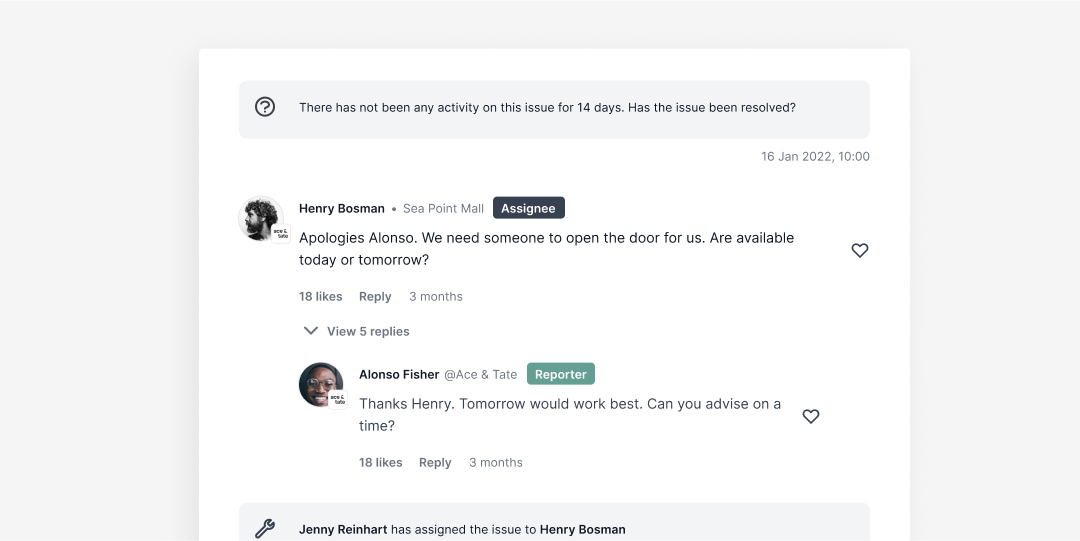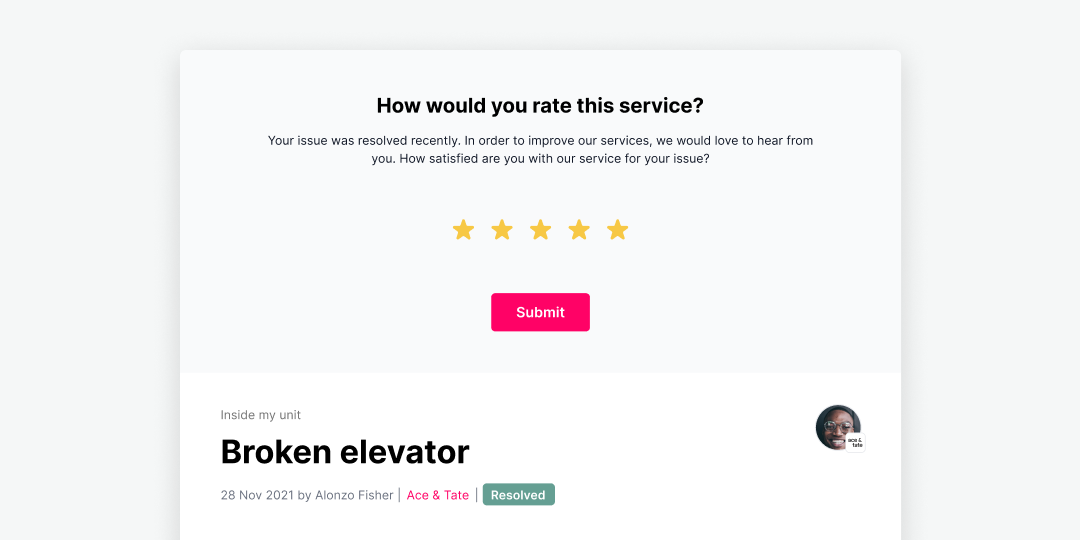 Track and improve the quality of service
Looking to provide the best tenant experience possible? Reduce backlog, track resolution times, and gather feedback to continuously improve your service and retain your tenants
Ready to transform your way of working?